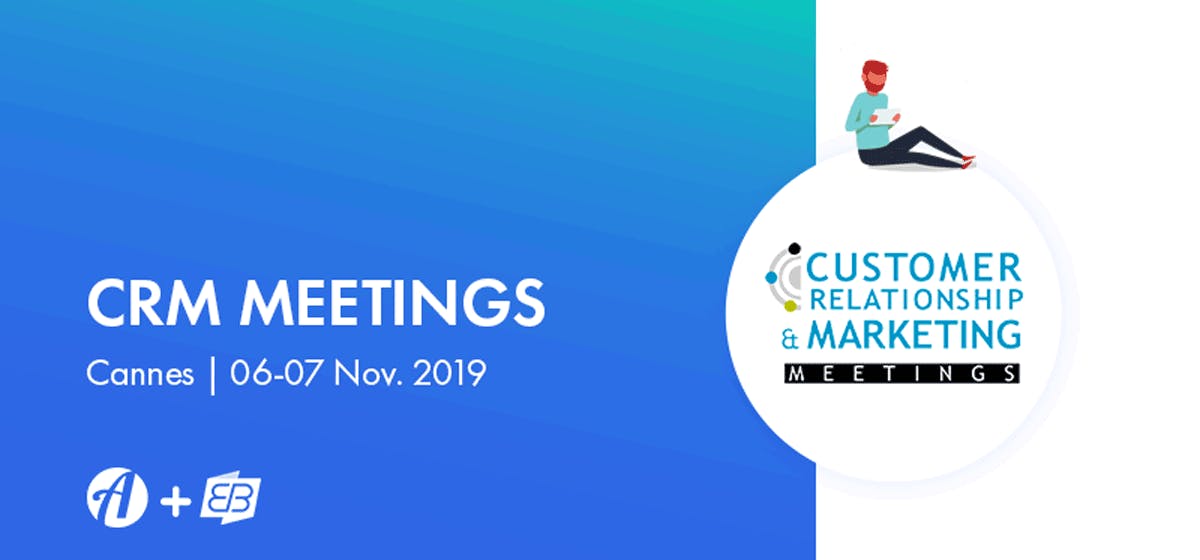 CRM Meetings - How to enhance customer relations through personalization?
Event -
CRM Meetings
Trade events
Email personalization
As we approach the CRM Meetings in Cannes on November 6 and 7, Katuscia Lemena, Customer Success Manager at Early Birds, shares with us her best practices in CRM personalization to enhance customer relations.
1. What are the benefits for a brand to personalize its customer relationship?
Personalization allows us to respond as closely as possible and in real-time to the customer's needs. Indeed, without personalization, we remain on a generic offer while today, customers are more demanding and expect a more personalized experience, on all the channels they use.
With personalization, brand loyalty can be strengthened by offering targeted content that is fully tailored to each customer and therefore more engaging. But above all, it ensures consistency in the process by setting up personalized journeys on the site, extended in emails, or vice versa.
For example, a customer receives an email for their birthday, clicks and is redirected to a unique landing page that displays the personalized content of the email with additional content, whether products, commercial offers, articles... fully tailored to the customer's behavior and preferences. 
2. How do you manage CRM personalization with brands?
I view CRM personalization as a complementary aspect to personalizing their e-commerce site. They generally want to personalize their website as a priority, personalizing their emails (commercial or relational) only comes later. 
I therefore explain to them that CRM personalization is not just another feature but will complete the personalized experience they already implemented on their site so that each customer can enjoy a seamless personalized multi-channel experience.
Personalization offers many possibilities! Promote a loyalty program, propose highly targeted offers, provide individualized follow-up before and after a purchase, inspire customers with personalized brand content... The objective is to define use cases with the brands and determine the relevant personalization strategy to apply for each use case.
The advantage of the Early Birds platform is that it is easy to use, and at the same time it allows you to go further with personalization. My clients' merchandising and marketing teams can easily build their personalization strategies for emails, landings pages, website... And apply merchandising rules that refine the recommendations of algorithms, to adapt each personalized experience to their business constraints.
3. How to ensure a truly personalized and engaging customer relationship? What are the best practices and mistakes to avoid?
First of all, it is crucial to think carefully about the strategy and message you want to push to customers. The objective is not to personalize everything, but to integrate personalization where necessary, and in the best way. 
So I think it is necessary to determine the best strategies to apply, adapted to each use case, each device or touchpoint in the personalized customer path through testing, to ensure the effectiveness of each strategy. 
A best practice that I apply to all my clients is to set up A/B tests on all levels, to ensure efficiency of all strategies and/or merchandising rules applied.

Would you like to know more about CRM personalization? Come and meet us at the CRM Meetings in Cannes on booth H49 👋! Or contact us: