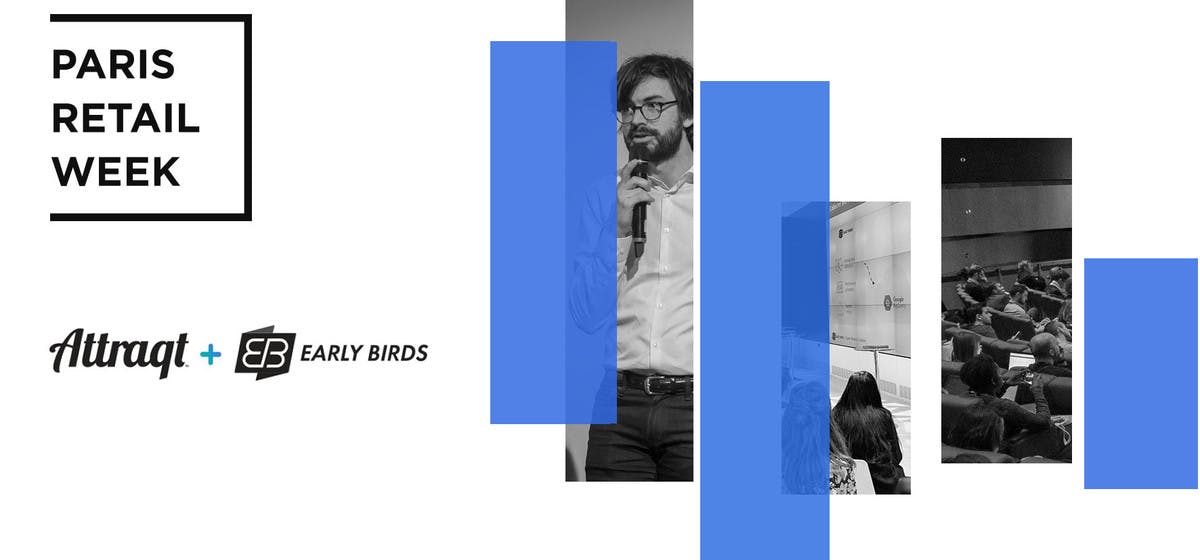 Paris Retail Week - News, trends and innovations in e-commerce
Event -
Event
E-commerce
Personalization
Data
With Paris Retail Week taking place in late September, Cyril Montagnon, Chief Data Officer at Early Birds, talks to us about the e-commerce trends and innovations in France.
In your opinion, what are the main news, trends, and innovations in the e-commerce market?
Consumers' expectations have evolved, they are now more demanding on the quality and relevance of their shopping experience. Shoppers are faced with an ever-increasing number of products and brands and at the same time, they want to be able to find what they want quickly.
We can also see other rising trends, which are taking an increasingly important place in consumer habits, such as mobile traffic or shopping on social media. Retailers who don't keep up with these new sales channels risk missing out on the opportunity to capture additional sales.
The personalization of the customer experience, through search or personalized recommendations, is, therefore, an integrated trend for any retail and e-commerce players. 
The most mature players are also starting to recruit data scientists to develop their own personalization algorithms, which makes sense, as it helps them better understand the specificities of their products and the behaviors of their customers. They'll then have all of this data at their disposal to create shopping journeys and experiences in line with  market developments and customers' expectations. 
How does the Early Birds solution address this?
At Early Birds, we made the choice very early on to have an API-centric architecture. Our open experience orchestration platform allows us to easily integrate and orchestrate algorithms developed by our customers' data teams within our platform, which already offers a library of algorithms to define, test and deploy the most effective and relevant personalization strategies for each customer. 
It also makes it possible to manage further strategies such as fallback, in order to switch to a second algorithm when, for example, the defined algorithm no longer responds or not fast enough.
Our 100% scalable solution offers the possibility to work with brands and retailers that have very large volumes of data. One of our clients, Cdiscount, manages more than 40 million products on their site.
In summary, the Early Birds experience orchestration platform provides a set of intelligent services, based on algorithms and an open and scalable architecture that brings together all key stakeholders in the customer journey, from data teams to business teams, to create real-time personalized experiences.
What does Paris Retail Week represent for Early Birds?
Paris Retail Week is the must-attend retail and e-commerce event of the year! 
The event provides a great opportunity to meet with the leading players in the market to discuss the industry trends and offers a great place to network with our customers, prospects and partners.
Cyril Montagnon, CDO, Early Birds